Delhi is the capital of India which is famous for its delicious food items. There is an endless number of foods in Delhi originating from the fusion of various cultures. The most popular and well-known dishes of Delhites are Kebabs, Nihari, Biryani, Butter Chicken, chole bhature, and many more.
Food is the means that binds the people of Delhi. Delhi is marked in almost all famous food lists due to its richness. Food lovers flock to Delhi from all parts of the world just for savoring the delicacy of Delhi cuisines.
Apart from being famous for delicious food items, Delhi has some very popular food joints that attract crowds from different parts of the country. This culturally rich city has its impeccable place in Indian history.
The historic streets of Delhi have to offer a plethora of tasty Delhi street food with their energetic traffic and endless energy. The bustling lanes of Chandni Chowk, Majnu Ka Tilla, Janpath, Sangam Vihar are the places where you must taste authentic street food which is a blend of Mughlai and Punjabi style from the streets of Delhi.
Here is a list of Famous Foods in Delhi
Food has always been an integral part of the way of life and culture. In one way or the other, it brings people together. And with food, the aroma and taste are integral as well. Food has been a part of bringing cultures together. The vast list of famous food items in Delhi is never-ending due to its varieties.
I have compiled a list of 11 very popular food in Delhi that should be a part of your foodie bucket list. Delhi is known for its rich and diverse cuisine but here is a list of some mouth-watering food that one must go through at least once.
Butter Chicken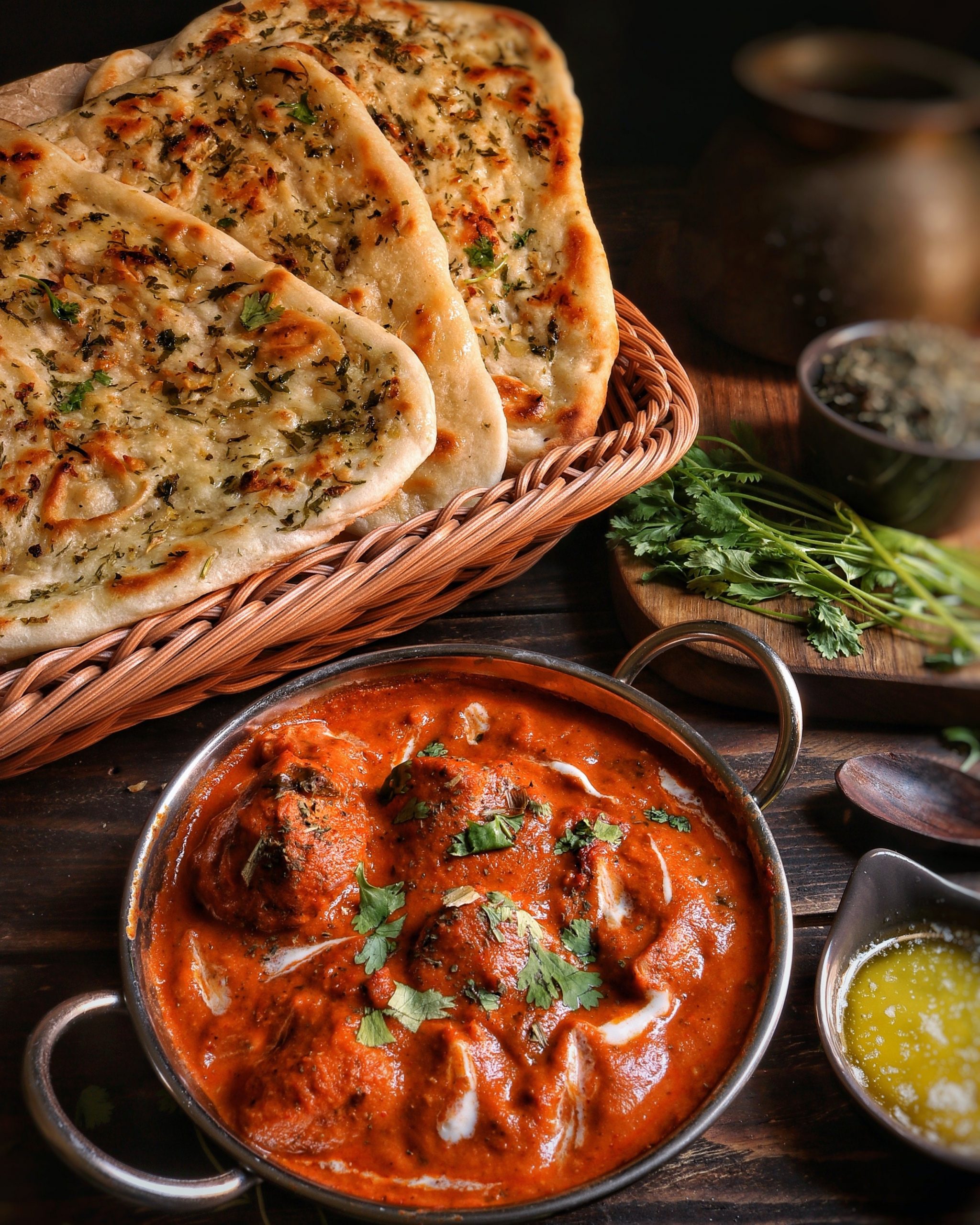 Known as 'Punjabi Butter Chicken' in most parts of India, Moti Mahal has its roots in the royal kitchens of the Mughal emperors, where the imperial chefs made rich gravies based on pili-pili (pepper). The dish originated somewhere around 1350 AD.
The origin story of Butter Chicken is credited to Kundan Lal Gujral, the owner of Moti Mahal restaurant, Daryaganj, Delhi. 
Chicken Tikka is one of the signatures of the Delhi-style Mughlai recipe. The dish was designed in the 1950s at Moti Mahal restaurant in Daryaganj, Delhi.
Iconic Places to Visit:
Moti Mahal, Daryaganj

Rajinder da Dhaba (Safdarjung Enclave)

Havemore, Pandara Road
Paranthas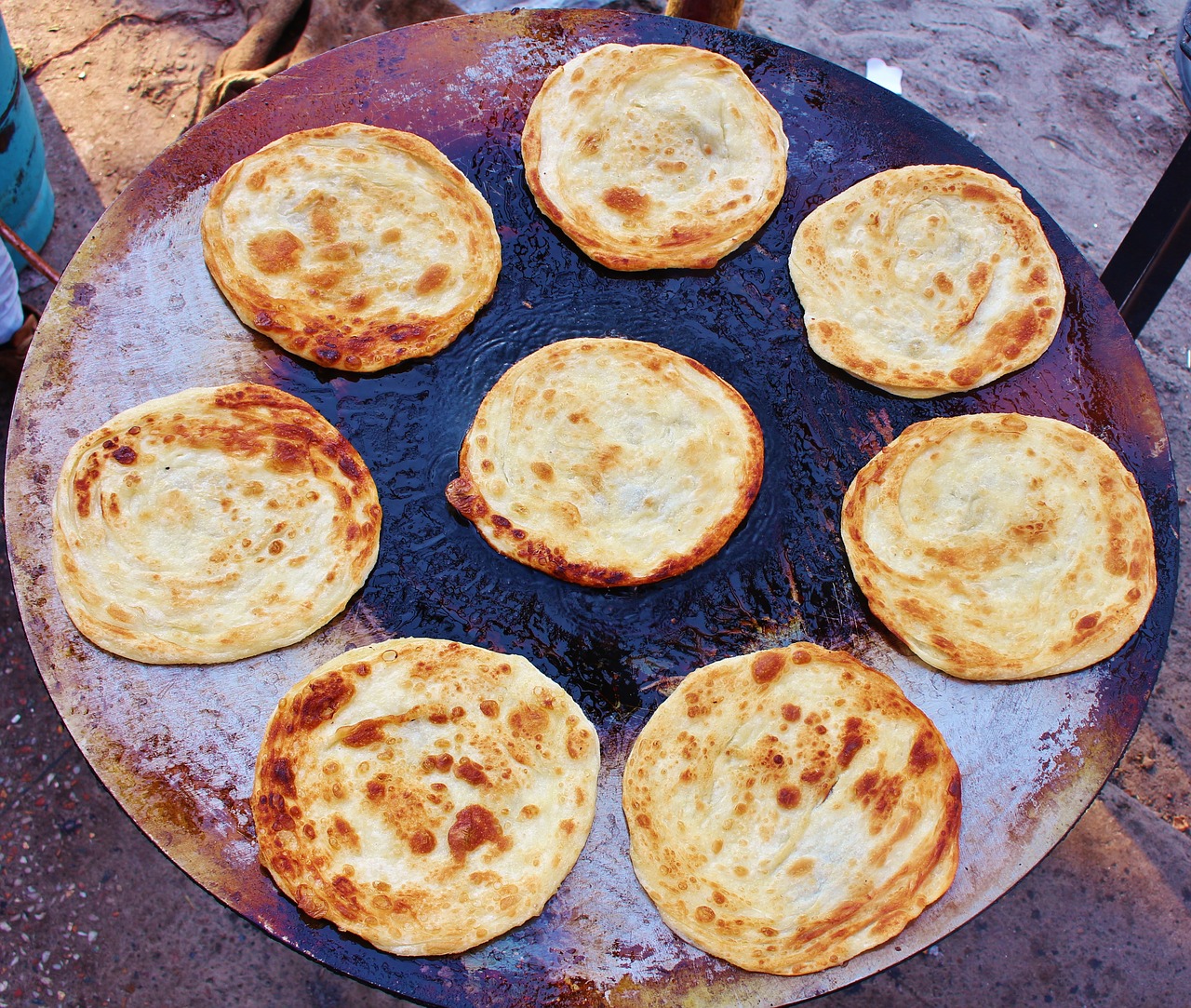 When people think of breakfast in Delhi, a heaping plate of parantha comes to mind for most people. Delhi is the land of paranthas the word 'paranthas' itself is derived from the word 'parantha' in North Indian languages (in Sanskrit it could mean flatbread or layer of pancake). 
I haven't been to every city in the country, but I'd say Delhi is the undisputed capital of parantha – a griddle-baked stuffed Indian flatbread.
Apart from being a popular breakfast dish, there are many ways of serving the humble parantha. Stuffing it with masala, potatoes, cauliflower, eggs, or fillers like keema or chhole make it a full-fledged meal. The parantha makes for an evening snack too as it's usually paired along with an assortment of chutneys and curd.
Parantha is the most famous street food of Delhi and it is considered the pride of street foods. Undoubtedly this is the best street food served across the city. The most popular place to try Paranthas in the Paranthe Wali Gali in Chandani Chowk.
Famous places to try in:
Moolchand Parathe Wala is located in South Delhi

Paranthe Wali Gali in Chandni Chowk

Laxman Dhaba in Qutub Institutional Area
Kebabs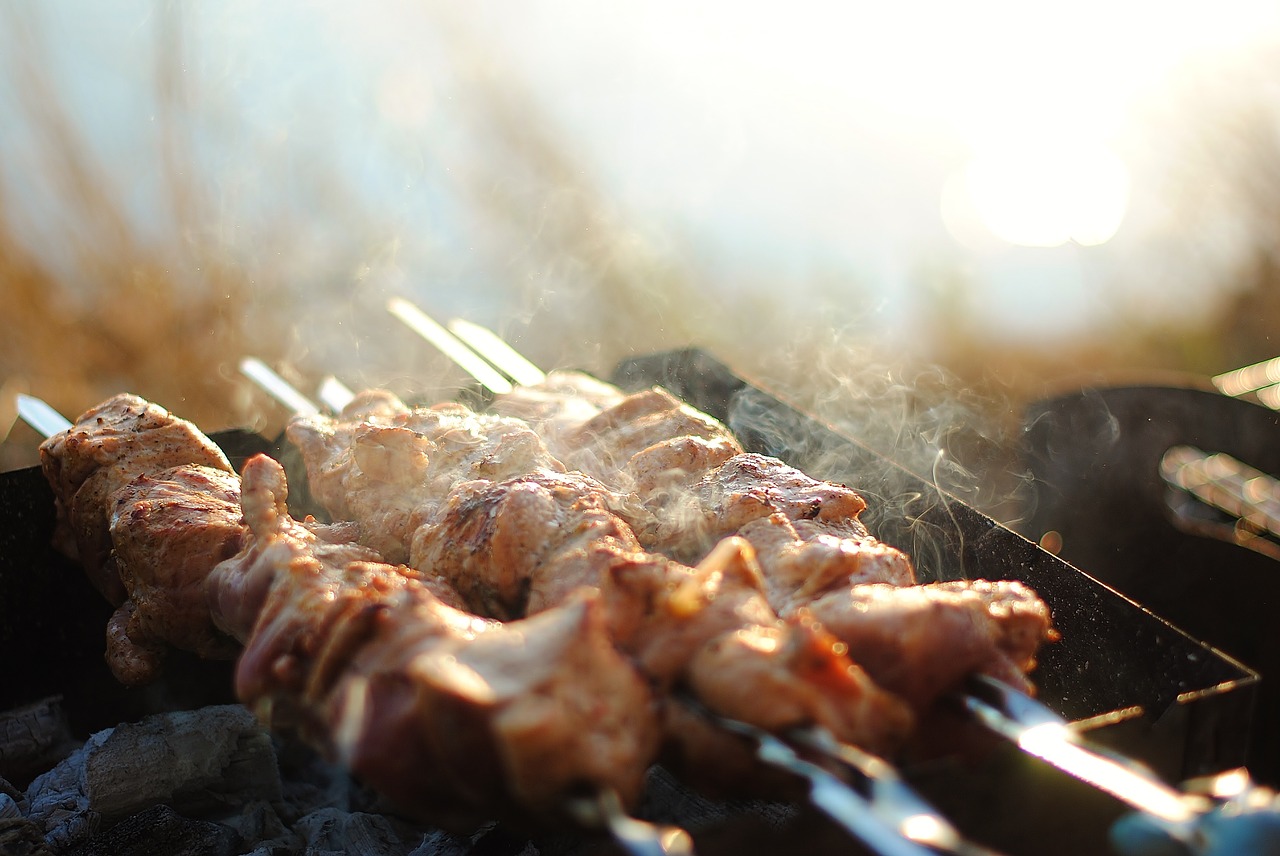 Delhi was ruled by 4 Nawabs, and they introduced many cuisines to the city. The most popular food in Delhi is its kebabs. You will get a huge variety of kebabs in Delhi — from Kakori Kebab to Galouti Kebab to Shami Kebab. All of these kebabs are full of flavors and spices that remind you of the Nawabs. This is the juiciest and delicious non-veg street food in Delhi.
There is no dearth of the best street food in Delhi. If you love non-veg then just skip the stone-protected posh restaurants and have a taste of mouth-watering kebabs on the streets. This is one of the best places to find out the source of these kebabs.
Popular Places to Visit:
Karim's 

Khan Chacha ke Kebabs, 

Kebab Factory
Biryani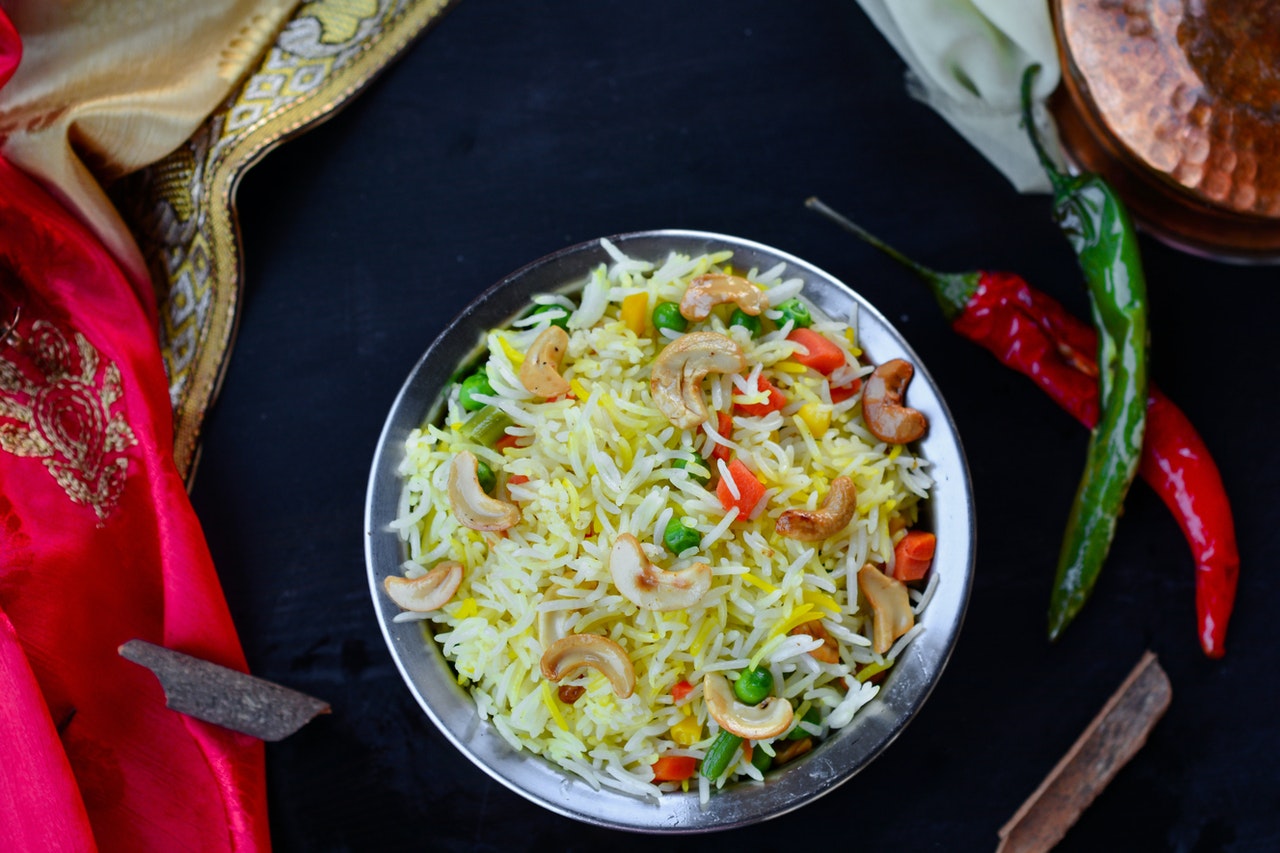 Through the ages, the Biryani has been prepared and enjoyed in many ways. One of the most popular dishes in Delhi is the Biryani. It comes in all shapes and sizes – from the elaborate Mughal style that uses various kinds of meat and Indian spices to simpler versions using just potatoes and peas.
Food in Delhi is a big deal. The Mughal Emperors of yore are said to have been so enamoured by the cuisine in the region that they shifted their base to Delhi from Agra 
The Biryani is said to have originated in the Mughal kitchen, but it has its roots in Persia. The Delhi Biryani is the most popular type of Biryani and it is claimed that the dish was invented here.
Famous Places to Try In:
Dum Pukht in ITC Maurya

Deez Biryani & Kebabs, Defence Colony

Al Kakori Al Kauser, R K Puram 
Nihari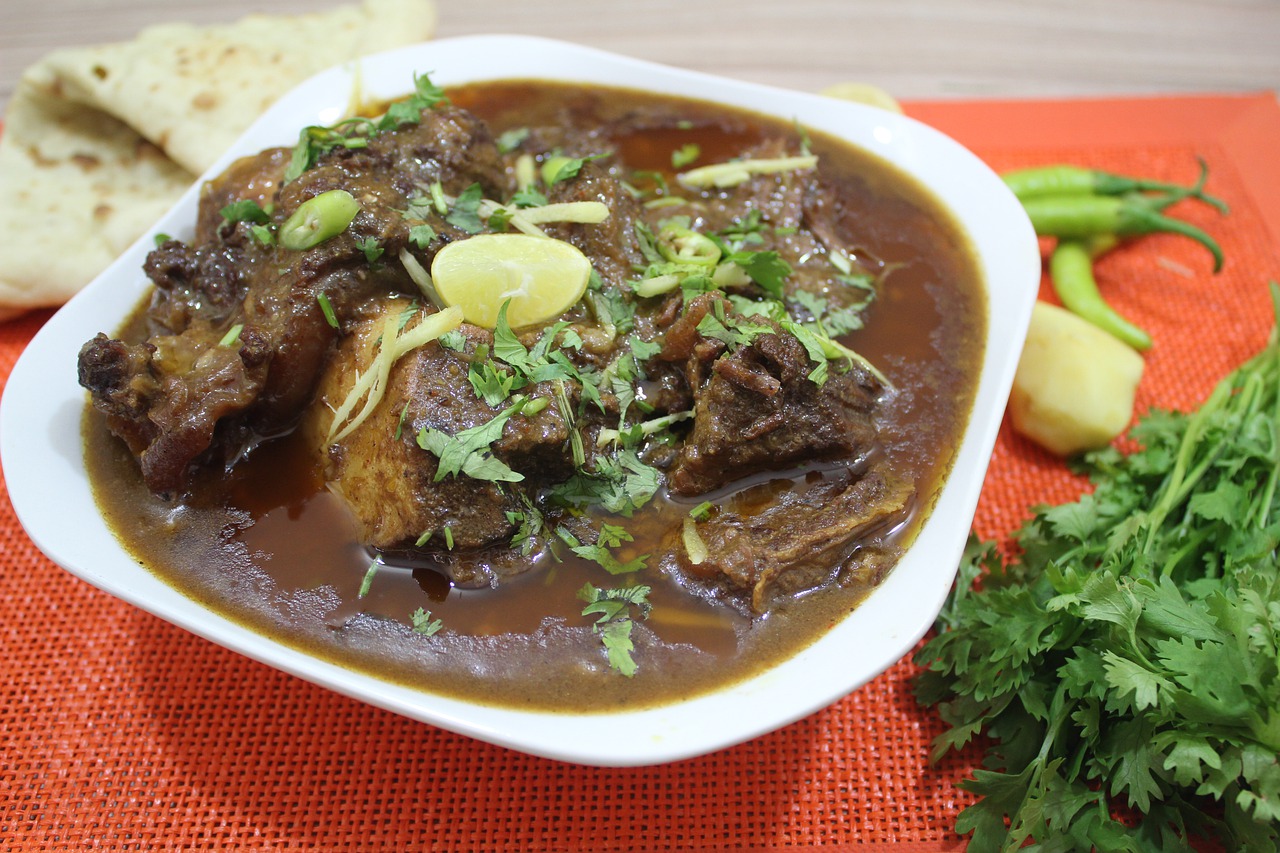 There is a particular spot in the lanes of Old Delhi where you can't miss the aroma of slowly cooked meat. It can be recognized as the best food item in Delhi due to its popularity and accessibility. This mouth-watering dish is cheap, easy on the pocket, and rich in both taste and quality. This is Nihari, a dish that has its roots in a rich Mughlai kitchen.
Now, if you are in Old Delhi, perhaps the best way to eat Nihari is at one of the many shops that serve it (or any other dish for that matter) on Dariba Kalan Road. The interesting fact about Nihari is that there are a few places like Badshah Nihari, which claim to be the makers of Nawab Wajid Ali Shah's favourite dish. 
Tourists visiting Delhi can opt for smaller portions which will cost them anywhere between ₹35 and ₹70 per portion. However, they must try the lamb brain steamed with aromatics, followed by a tangy keema naan, as a side dish. 
Famous Outlets to Visit:
Badshah Nihari

Karim's, Near Jama Masjid

Haji Noora Nihari

Kallu Nihari
Chicken Changezi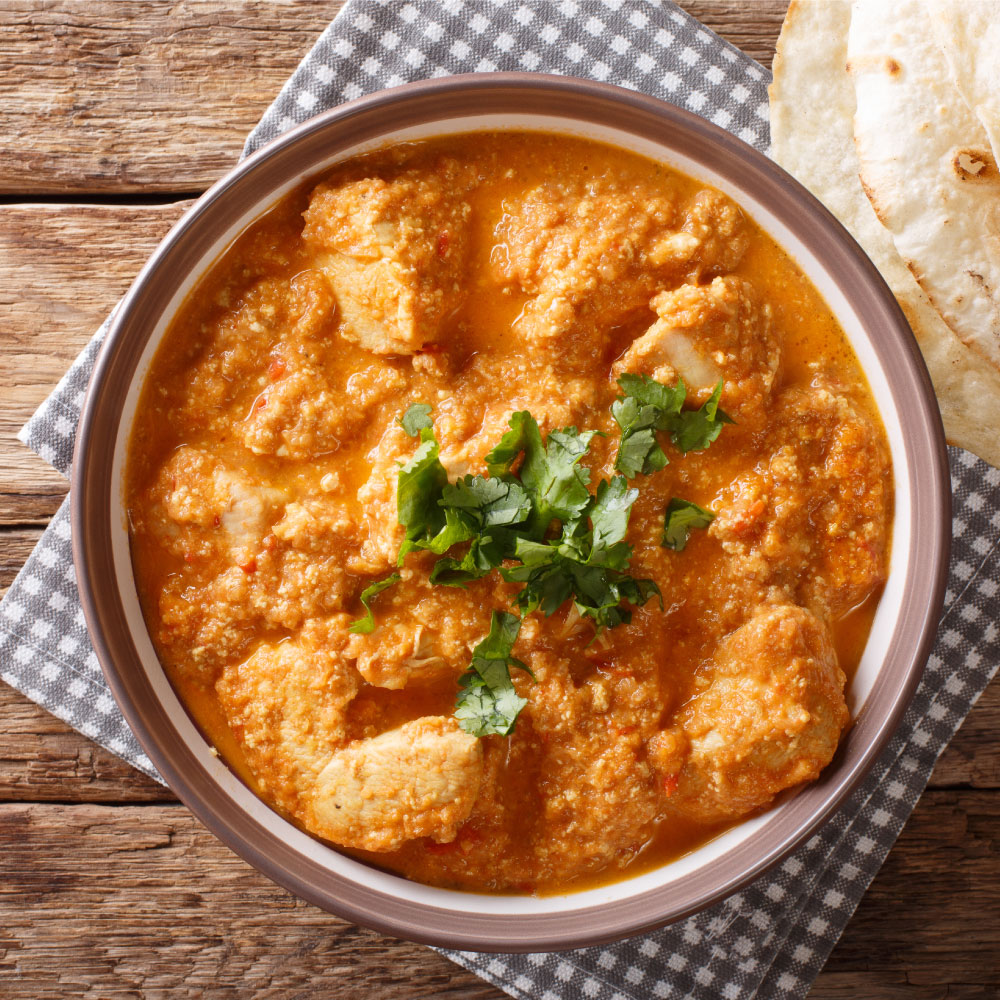 While it is not a secret that Delhi is famous for its various flavours and food items, there will always be a few special dishes that make the city exceptional. One such special dish is Chicken Changezi, which originates from the streets of Delhi. 
The dish's name is derived from the word 'changez' or 'changy' meaning 'replace'. It is an amazing way to prepare the succulent chicken with a rich combination of creamy milk, cream and tomato puree, and chilli powder.
Chicken Changezi is a popular dish originating from Chandani Chowk, Delhi. The Mughlai cuisine, which is rich in flavours and spices, and delicacies bestows hospitality and warmth in the hearts of all its guests.
Popular Places to Try In:
Changezi Chicken, Daryaganj

Chicken Planet, Tyre Market, Near Filmistan

Al Jawahar, Chandani Chowk
Mutton Burra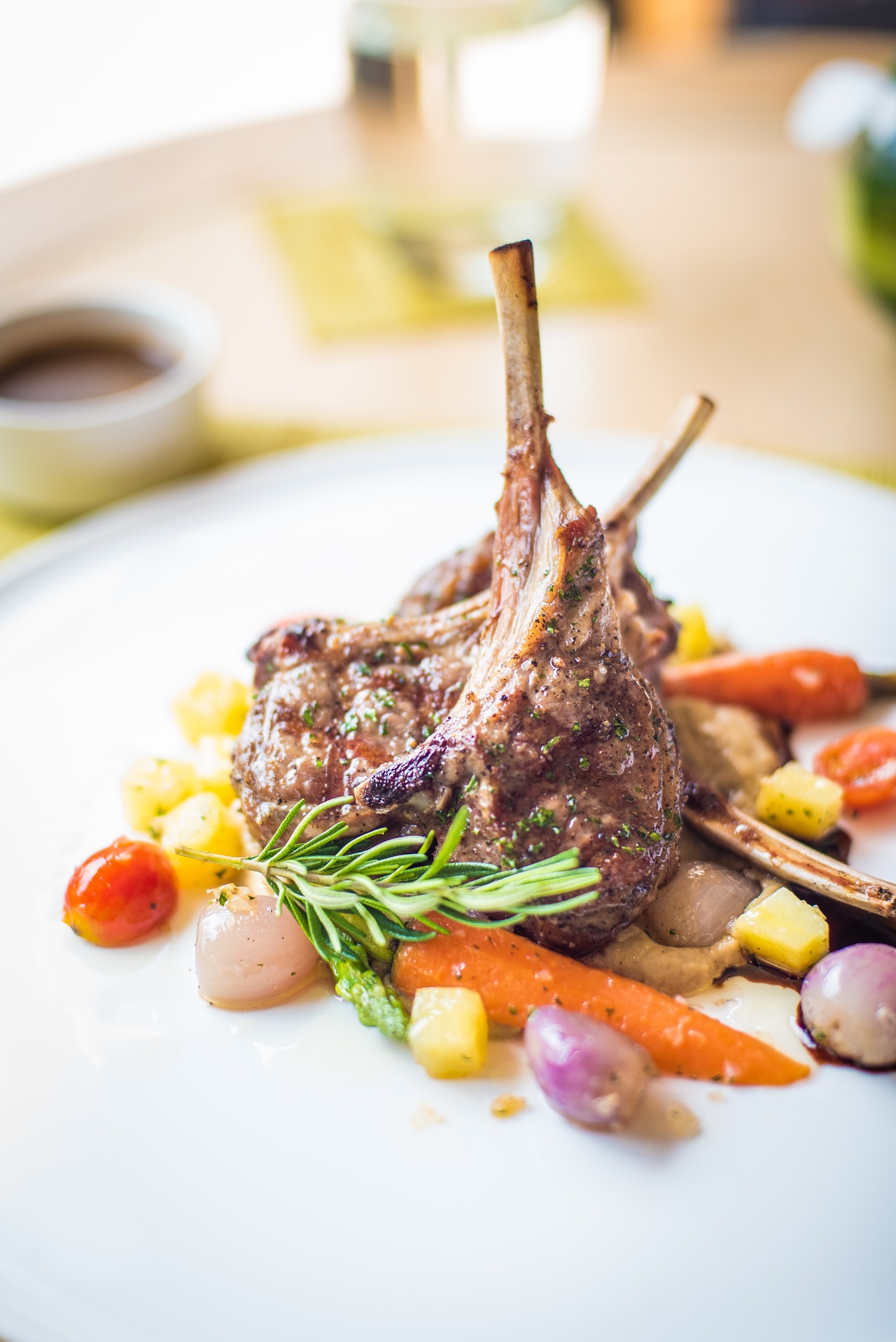 Delhi has plenty of places to find terrific Indian-Muslim food, but one that stands above the rest is the unassuming Moti Mahal where mehnats, tandoori meats, and, most famously, Burra kebabs are served. These large kebabs can be ordered in combination with several other types of meat to go with white or whole wheat tandoori rotis.
Mutton Burra of Delhi is a popular dish in India. The meat is marinated and roasted on the bone, on a skewer, to enhance its taste. This popular dish of Delhi still preserves classic Mughlai recipes using only the freshest ingredients to make our signature mutton Burra kebabs.
Popular Places for Mutton Burra:
Karim's

Moti Mahal

Bukhara, ITC Maurya
Dal Bukhara
Dal Bukhara is a vegetarian dal served in many North Indian restaurants. The culinary influences on Dal Bukhara are Turkish, Persian, Mughlai, and Kashmiri. By combining the goodness of high-protein lentils with complex flavours of these cuisines, a special dal emerged — richly flavoured yet light on the palate.
The Dal Bukhara is a thick and flavorful dish. The world-famous ITC Bukhara restaurant makes the Dal Bukhara from scratch firing it on their in-house wood fire for at least 18 hours.
There are a lot of restaurants in Delhi that offer world-famous dishes like Dal Bukhara. But when you try them, you'll know that none can beat the authenticity and taste of DAL BUKHARA at ITC BUKHARA restaurant in Delhi.
An authentic place to taste this dish: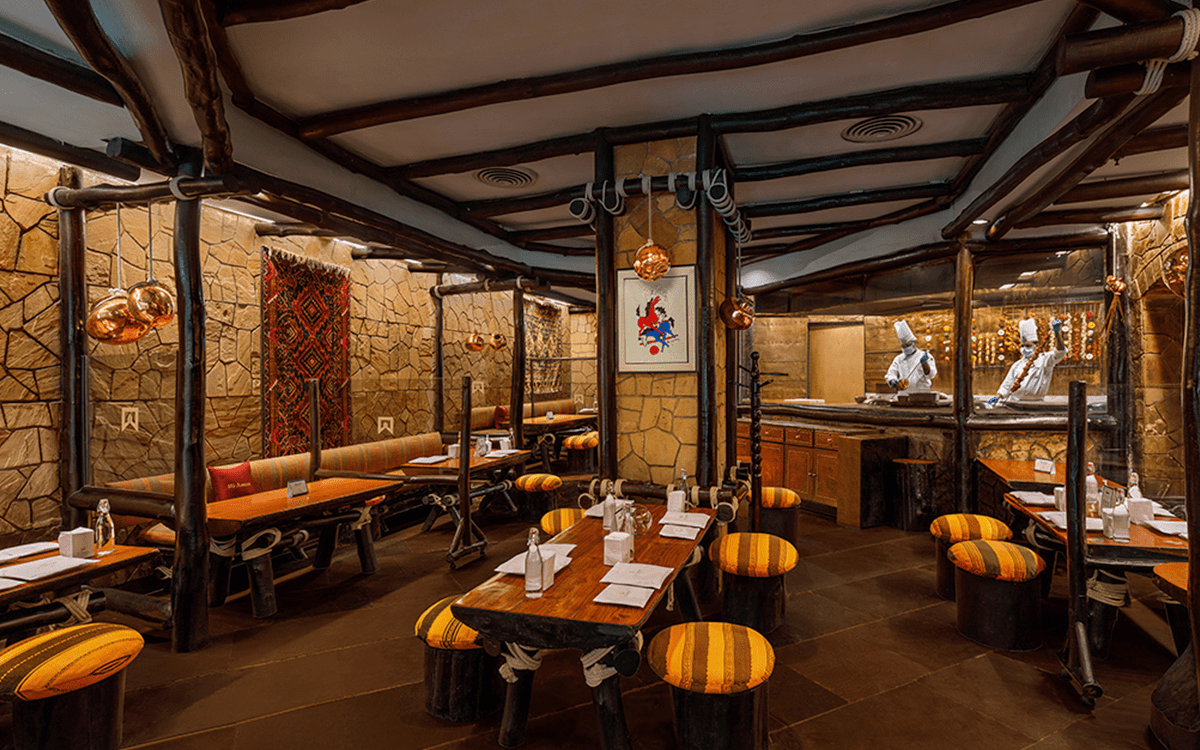 Dim Sum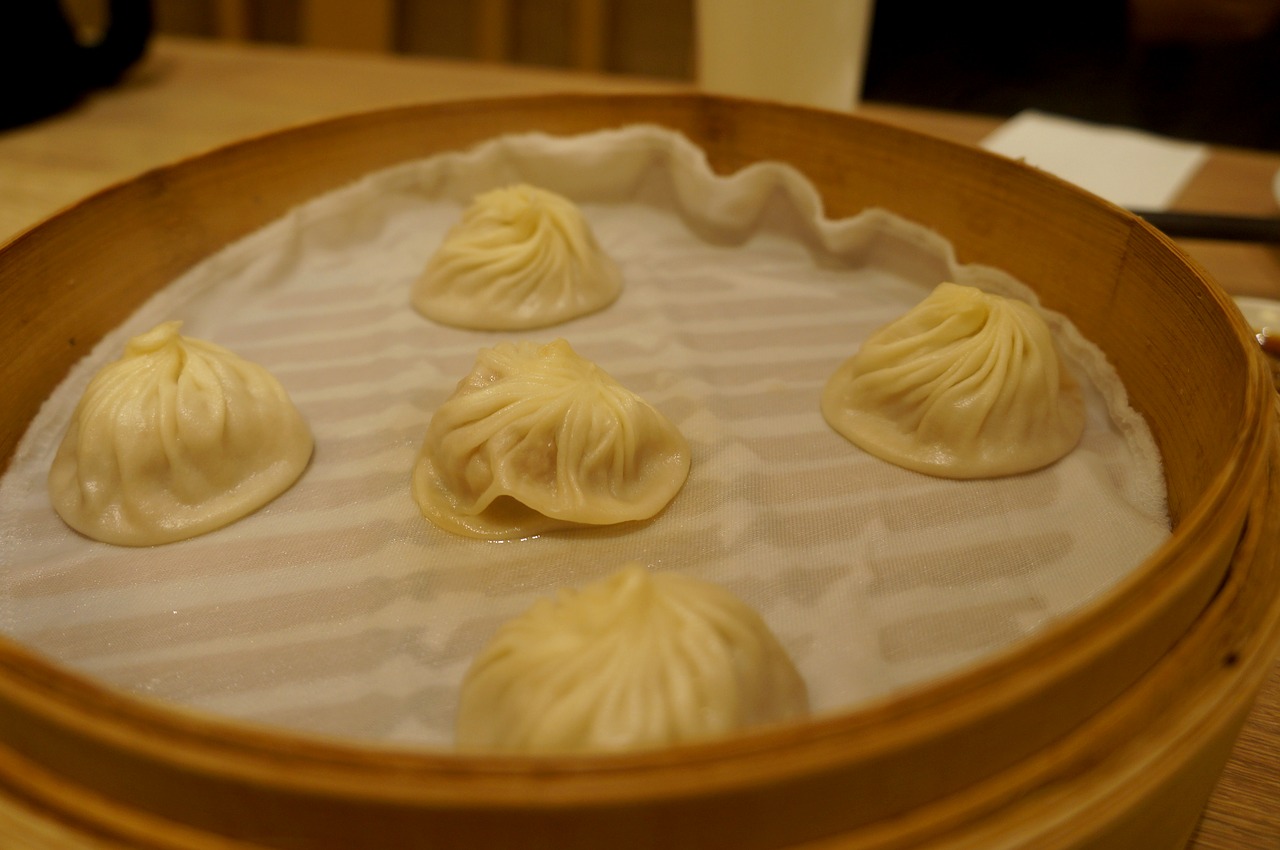 It can be a complicated task to choose from the wide variety of momos that Delhi serves. But if you are looking for a recommendation then you can head straight for Namgia Hot Momos at Bangla Sahib road. 
This food item is the most famous street food of Delhi and can be savored at every street food joint across the city.
These dumplings are stuffed with either chicken or veg and are served to steam hot with a bright red chili-based sauce that has an oily texture. These richly filled momos have a thick wrapper and to experience their true potential, it is important to fold them properly before taking a generous bite.
 The dip it comes with has a spicy flavor and works well with the meaty stuffing inside. Namgia also serves traditional Chinese noodles along with momos to give customers more variety to choose from.
Momos have also been popularly known as Dim sums in many countries like Nepal, Tibet, Bangladesh, and Myanmar. 
Popular Places to Eat In:
Nagaland Food Stall in Dilli Haat

Sikkim House

Cafe Brown Sugar

Majnu ka Tilla

North Campus.
Karachi Halwa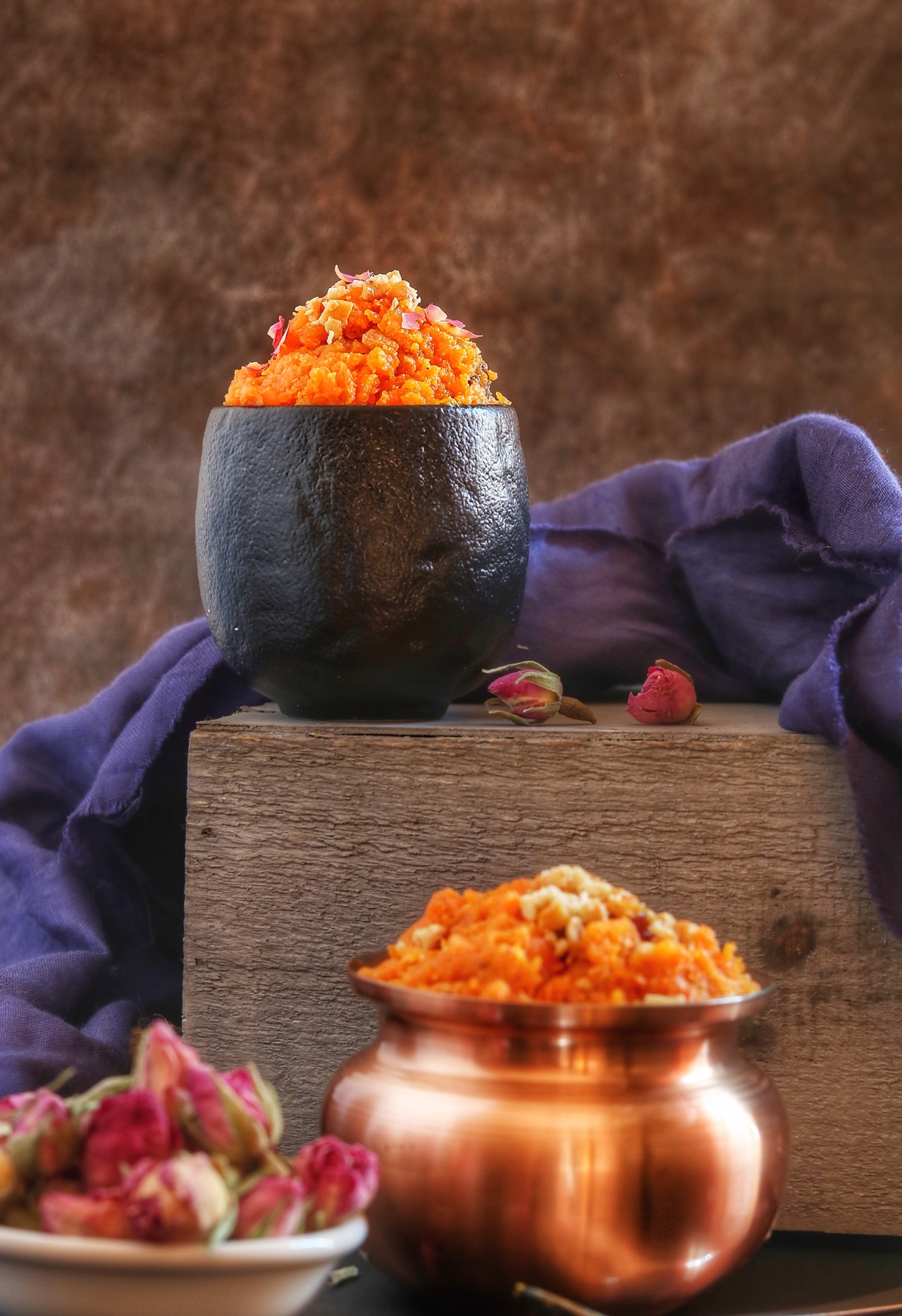 Located in Chandni Chowk, Chaina Ram is a small shop within the maze of the market. Chaina Ram is one such legendary outlet in the Delhi street food business, that has been covered by major national dailies for their consistently mind-blowing sweets. 
While every mithai here is a showstopper, the jewel in the crown is this delicious sweet dish, loaded with dry fruits locked in an amber-colored cube of sugar and cornflour.
Famous places to try in:
Chaina Ram Sindhi Halwai

Karachi Halwa House
Bade Mian ki Kheer (Old Kheer Shop)
Bade Mian is a 70-year-old shop in Chandni Chowk district of Old Delhi. It is one of the landmark eating joints near Jama Mosque and Delhi gate.
The name of this shop translates to "respected sir," so it's obvious that the owners were anything but humble. Bade Mian (a variation on the word for "big man,") was opened by one Abdul Kerim in 1880, right at the heart of Chandni Chowk in Old Delhi. Since then, it has been selling its creamier-than-thou kheer; against all odds (another branch opened only a few years ago in Gurgaon but closed shop after just a year).
Best place to visit:
Bade Mian ki Kheer (Old Kheer Shop), Chandni Chowk
What is the best street food in Delhi?
Street food certainly brings a smile to one's face because of the immense variety that is available. There are options galore, whatever you want to eat! Delhi has introduced to varied cuisines, the great night markets spread with loads of colour and aroma. The nightlife is very much known for the famous street foods in Delhi and some popular places to eat.
Food in Delhi doesn't have any geographical boundaries; here there will be a roadside Dhaba as well as fine dining restaurants too. The culture of street food in Delhi has grown at a rapid pace that is too hard to ignore. It's not just a part of the Indian tradition but also an integral part of its history.
Delhi Street Food
Here is the Delhi street food guide you can use while visiting this wonderful city. The famous Delhi street food includes:
Chole Bhature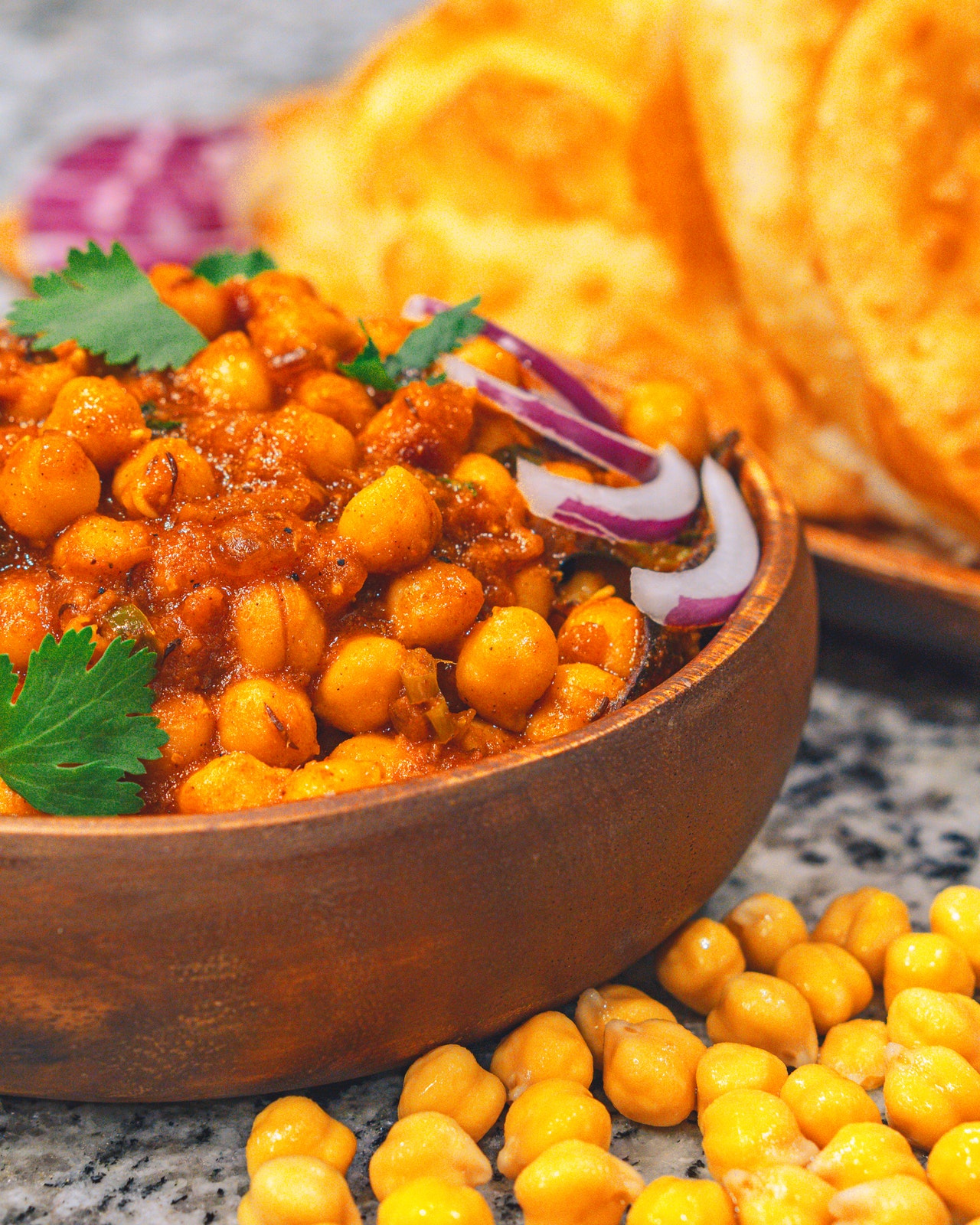 Chhole bhature is the most loved street food of Delhi and it can be found at every street corner in this city. It is the most widely served breakfast dish in North India. Chole bhature is well served with fresh mint chutney and onion slices.
Delhi has a special place for chole bhature in the heart, there are several places in Delhi where you taste the spicy flavour of chole bhature. Some of the places include:
Chache Di Hatti, Kamla Nagar Market

Bhimsains Bengali Sweet House, Mandi House

Baba Nagpal Corner, Lajpat Nagar

Roshan Di Kulfi, Karol Bagh

 

Nand Di Hatti, Chandni Chowk

Giani's Di Hatti, Chandni Chowk

Prem Di Hatti, Rajouri Garden
Chole Kulcha
Chole kulcha is another very popular street food dish of Delhi. The spicy and delicious taste of chole/mutter kulcha will leave a lingering taste in your mouth as you take the first bite of this delicious street food.
This street food is loved by everyone in this loving city. This street food can be available at every street corner of Delhi. Some of the famous place to try this dish includes:
Nathu's Sweets, Mandi House

Ganesh Chole Kulche, Karol Bagh

Vaishno Chaat Bhandar, Kamla Nagar
Aloo Chaat
Aloo chaat is one of the very popular evening snacks loved by Delhites. However, this street food is loved mostly by females due to its rich flavour and taste. Some of the popular places to try Aloo chaat are Lajpat Nagar Market, Sarojini Nagar Market, Connaught place, Chandani Chowk, Daulat Ki Chaat, and many more.
Some of the famous places to try this delicacy includes:
Bhishan Swaroop Chaat Bhandar, Chandni Chowk

Jai Mata Di Chaatwala, Shahjahan Road, Near UPSC

Prince Chaat Corner, Greater Kailash
Golgappa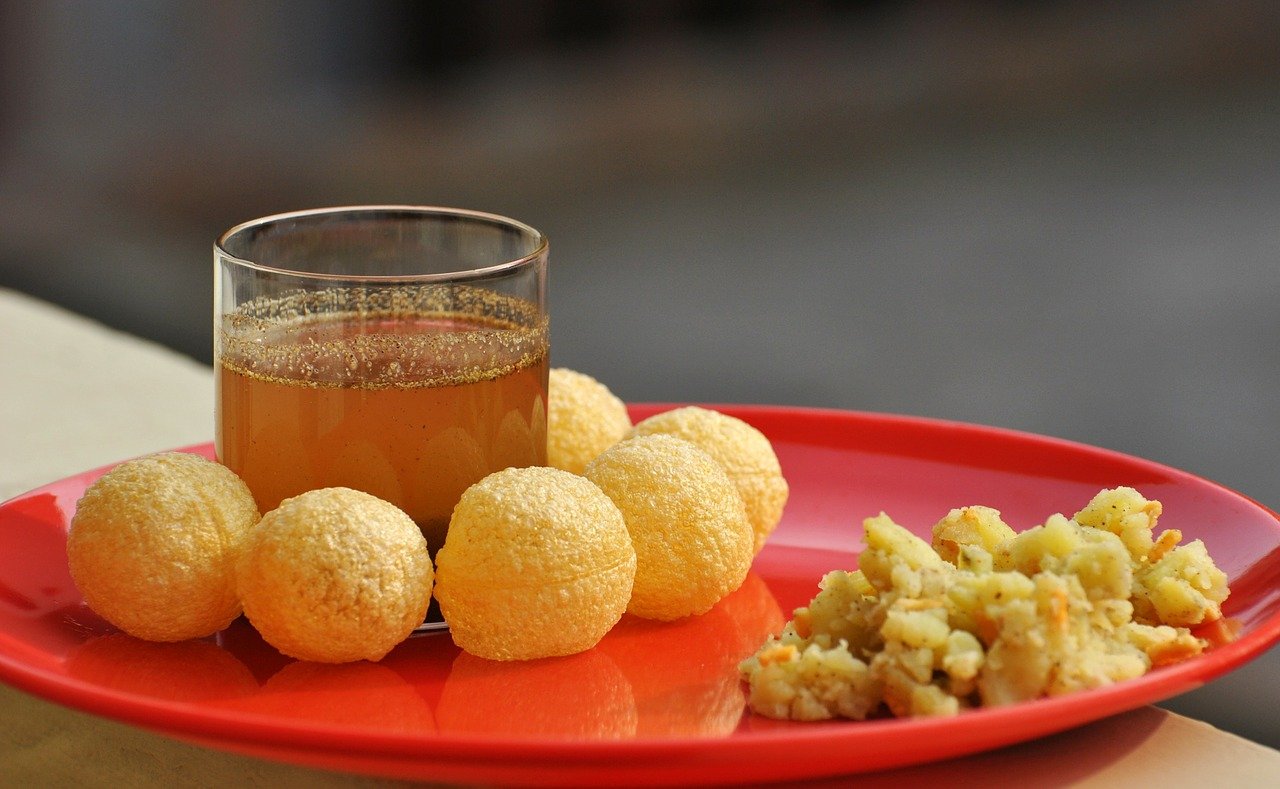 You can say golgappa or puchka or pani puri. At first, it can be felt messy as portrayed in moves however a single pani-puri can give you the joy you can never forget. Some of the popular places to try golgappa in Delhi includes:
Chhotey Lal Caterers, Chandni Chowk

Ashok Chaat Corner, Chandni Chowk

Rasili Chaat, Vasant Kunj

Prince Chaat Corner, Connaught place

Atul Chat, Rajouri Garden
Dahi Bhalla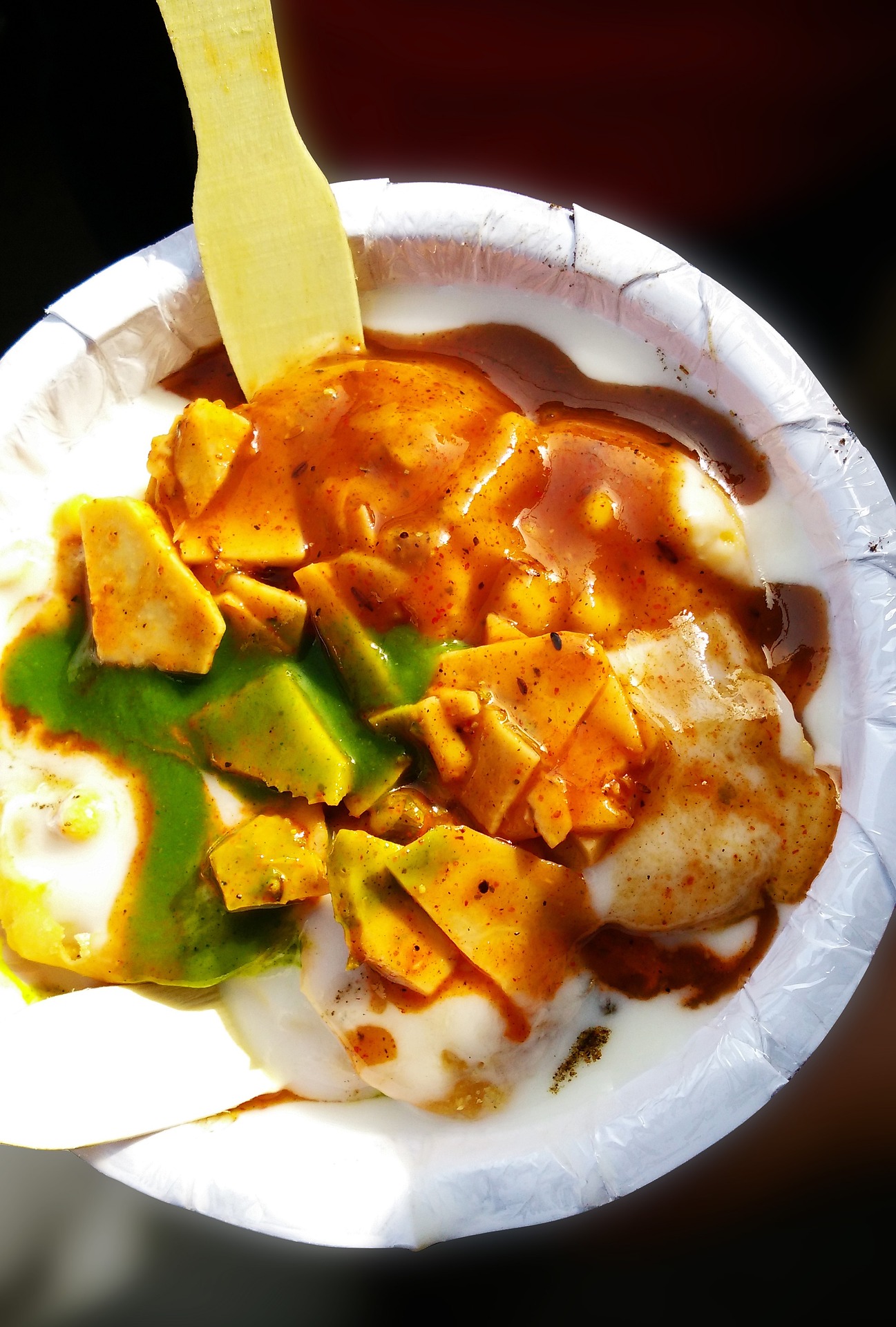 It doesn't matter how busy Delhites are, they always have some time to have the scoop of famous Dahi Bhalla. It is one of the very popular street food of Delhi. It is served with green chutney along with pomegranate seeds.
Some of the famous places to try this delicacy includes:
Atul Chaat Corner, Rajouri Garden

Vaishno Chaat Bhandar, Kamla Nagar

Bengali Sweet Centre, Main Market, South Ex I

Prince Chaat Corner, Connaught place

Prince Chaat Corner, Connaught place

Roshan Di Kulfi, Karol Bagh
Bhel Puri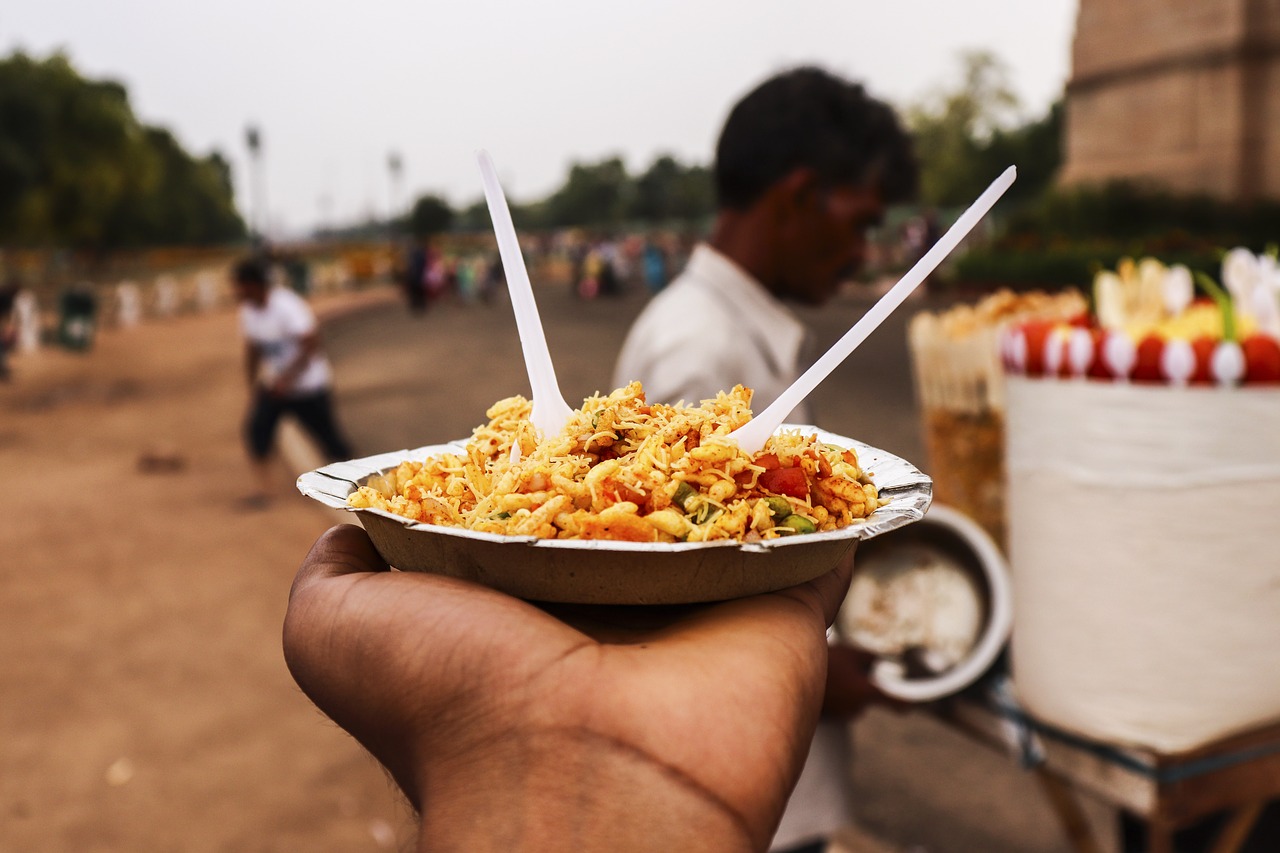 Bhelpuri has a crunchy and tangy taste and out of all, it's very delicious. Some of the popular places to try the Delhi version of bhelpuri includes:
Bombay Bhel Puri, South Ex I

Imly, Rajendra Place
Kulfi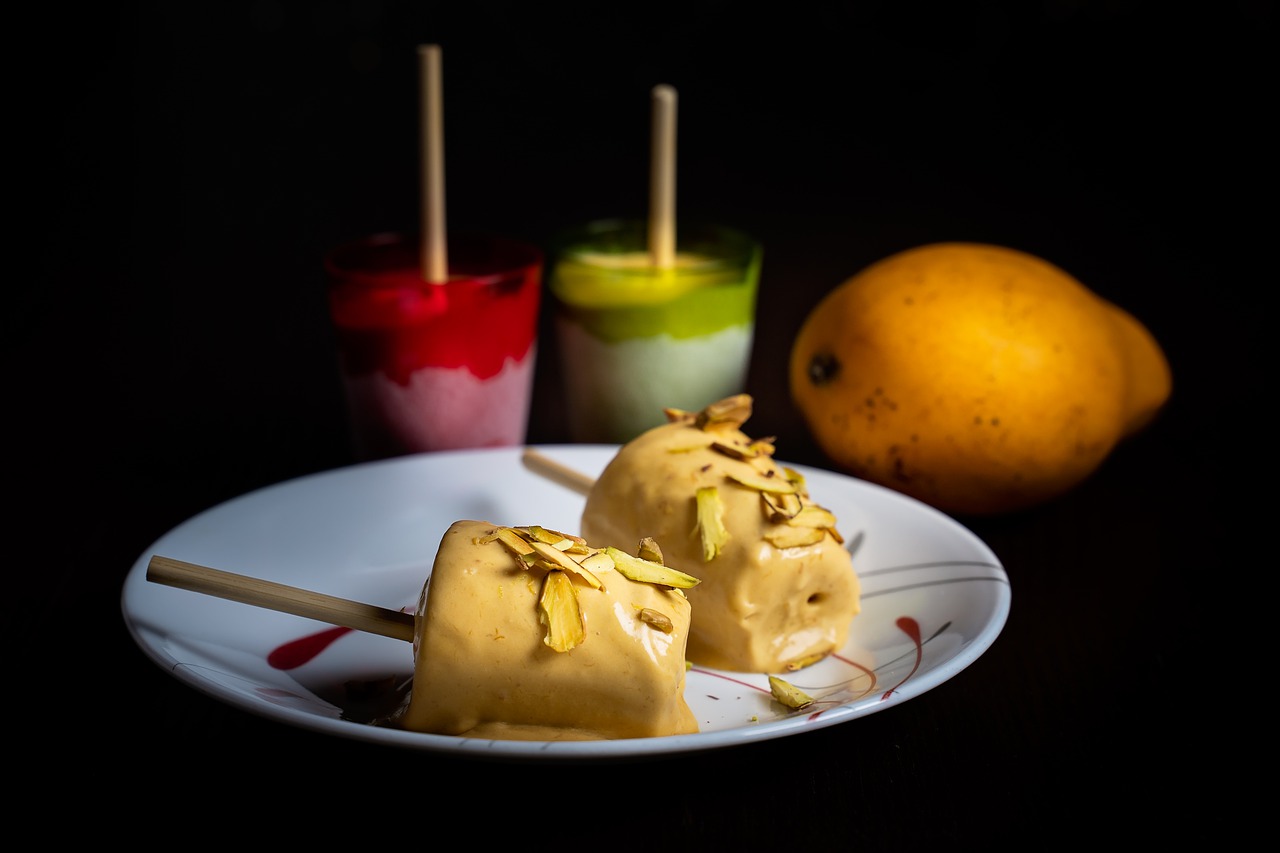 Kulfi is the traditional dessert recipe of India and it's very popular in Delhi due to its different varieties, taste, and flavour. Here are some of the places where you can find delicious desserts after a fine meal.
Ravi Raj Di Kulfi, Karol Bagh

Roshan di Kulfi, Karol Bagh
Other Street Foods of Delhi
Multani Moth Kachori

Samosa With Chhole

Rolls

Aloo Tikki

Besan Ka Chilla

Idli Sambhar

Jalebi Pakode

Kebab

Momos

Paneer Tikka

Ram Ladoo

Dabeli

Rabri Faluda

Kachori With Sabzi

Kulfi Faluda
Delhi Street Food Hub
Here is the list of some of the very popular street food hubs of Delhi
Lajpat Nagar

Khan Market

CR Park

Connaught Place

Chandni Chowk

Karol Bagh Market

Green Park

Bengali Market

Rajouri Garden

Kamla Nagar

Nagaland Food Stall

Dilli Haat

Majnu Ka Tilla
 What is the Famous Food of Delhi?
Delhi is the capital of India. As India's national capital and centuries-old Mughal capital, Delhi influenced the food habits of its residents. While Indian cuisine is popular in Delhi, a variety of international cuisines are also popular among the residents. There are many famous foods in Delhi that are delicious, aromatic, and very popular among local folks that make Delhi a foodie's paradise. The dearth of food habits among the city's residents created a unique style of cooking that became popular throughout the world.
Delhi is a city that has such a rich history and culture that it becomes a matter of pride for each tourist to know about the city's not-so-hidden aspects. The capital of India comes under the list of cities that are rich in terms of cultural heritage and traditional cuisine. As it is also the capital city, it has all the possible facilities available to spend some memorable time.
Delhi is a multi-culture city. Because of this, Delhi has received food from virtually every major culture in India and beyond. This was possible only due to the large influx of migrants since ancient times. This article takes a look at the native cuisine of Delhi that has its roots deep in Mughal history based on historical data.
What are the famous places to eat in Delhi?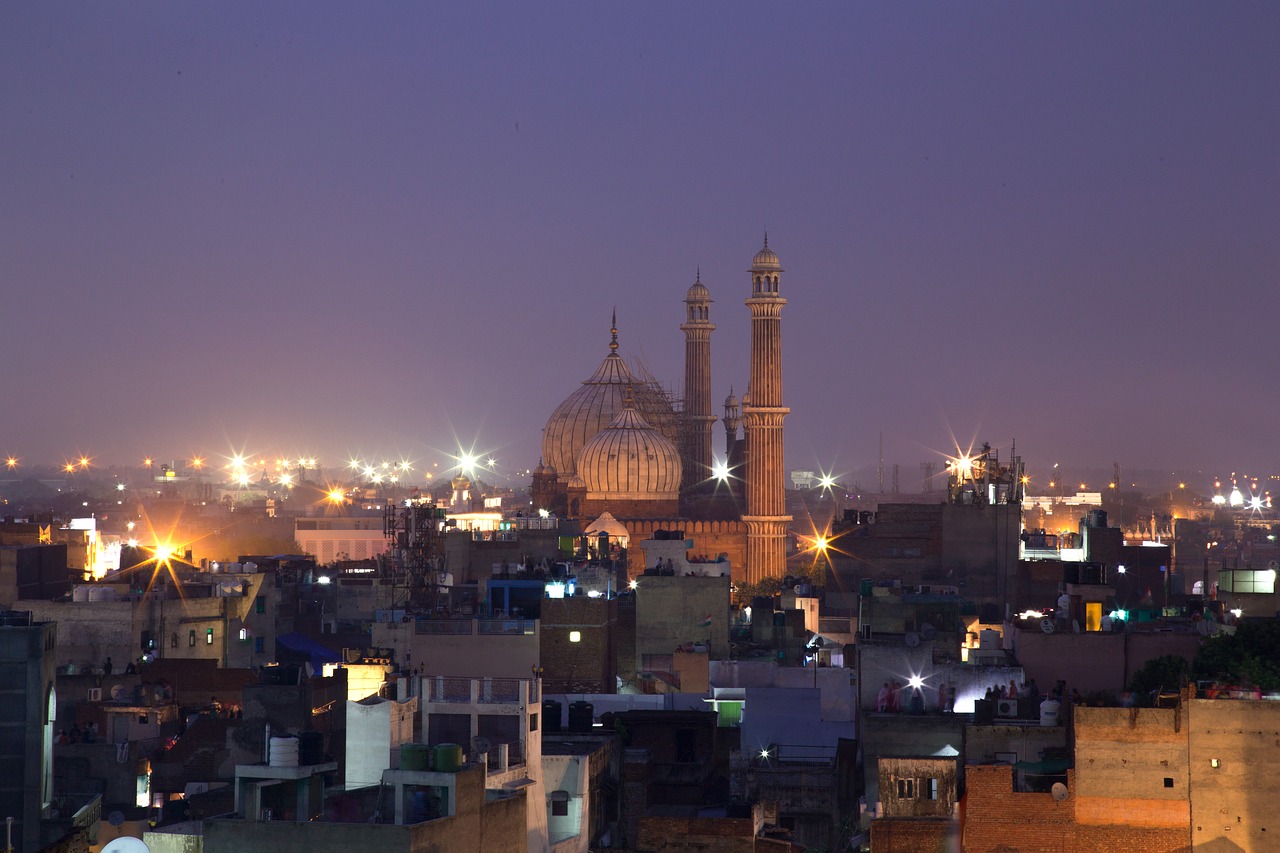 The capital city of India, Delhi, has a lot of great places to eat. It is an excellent place for food lovers. You can find several famous places to eat from street-side kiosks to the swanky five-star restaurants in Delhi. It can be hard to know where to start when you begin exploring your food options here. Here is the list of the best food location in Delhi to savour Delhiite Cuisines.
Old Delhi Shahjahanabad (Old City)

Dilli Haat

Majnu Ka Tila

Jama Masjid

Nizamuddin

Khan Market

Connaught Place

Safdarjung Enclave & SDA Market

South Campus

North Campus

Hudson Lane, GTB Nagar

CR Park
Some of these locations are famous for serving the best street food in Delhi. If you want to have the taste of Delhi Cuisines, you must visit these places to try the best street food delicacy in India.
What are the popular food joints/restaurants in Delhi?
One city that has so much to offer for tourists and at the same time trying out different cuisines is easily the capital of India. Food is in never-ending abundance here with every street corner having its specialty. Some of the food items are also one of their kind, adding to the ever-expanding list of specialties of Delhi.
So get ready to dig into some amazing food in Delhi with this article where we'll be giving you a list of some top restaurants you can visit. It's more like the famous food joints/restaurants rather than just restaurants.
Address: 50, Khan Market, Rabindra Nagar, New Delhi, Delhi 110003
Contact No: 092055 92801
Moolchand Parantha 
Address: 4, 5, 6 Lala Lajpat Rai Marg Moolchand Metro Station, Vikram Vihar, Lajpat Nagar, New Delhi, Delhi 110024
Contact No: 098717 34042
Paranthe Wali Gali 
Address: Katra Lehswan, Chandni Chowk, Delhi, 110006
Contact No: N/A
Address: 6 Urdu Bazar Road Infront of Jama Masjid Gate No.1, Gali Bhairo Wali, Kababiyan, New Delhi, Delhi 110006
Contact No: 011 2326 4981
Address: 3704, Netaji Subhash Marg, Old Dariya Ganj, Daryaganj, New Delhi, Delhi 110002
Contact No:+91 9013525539, +91 9717070326
Address: ITC Maurya, Sardar Patel Marg, Akhaura Block, Diplomatic Enclave, Chanakyapuri, New Delhi, Delhi 110021
Contact No: 011 4621 5124
Noora Nihari
Address: Barahindu Roa Road, Gali Umrao, Pahari Dhiraj, Sadar Bazaar, New Delhi, Delhi 110006
Contact No: 099535 22481
Changezi Chicken
Address: 3614, Netaji Subhash Marg, Kucha Alam, Khabas Pura, Daryaganj, New Delhi, Delhi 110002
Contact No: 070652 75275
Address: 8, Near, Matia Mahal Rd, Bazar Matia Mahal, Jama Masjid, Old Delhi, New Delhi, Delhi 110006
Contact No: +91 11 23275987, +91 11 23264126, +91 11 23261341
Address: Vasant Place Market, 30, near Malai Temple, Sector 6, Rama Krishna Puram, New Delhi, Delhi 110022
Contact No: 090154 87786
Address: Pandara Market, 11-12, Barda Ukil Marg, New Delhi, Delhi 110003
Contact No: 081788 83458
Chaina Ram Sindhi Halwai
Address: 6499, Ground Floor, Fateh Puri Chowk, Chandni Chowk, Near Axis Bank, Delhi, 110006
Contact No: 011 2395 0747
Nagaland Food Stall
Address: 89, Sri Aurobindo Marg, Dilli Haat, Aviation Colony, INA Colony, New Delhi, Delhi 110023
Contact No: N/A
Bade Mian ki Kheer (Old Kheer Shop)
Address: 2867, Bazar Sirkiwalan, Chawri Bazar, Chandni Chowk, New Delhi, Delhi 110006
Contact No:  098116 21763
What is the average cost of food in Delhi?
Whatever is your budget for finger-licking dishes, the city has something to satisfy you. From lavish hotels to corner eateries, this city can offer you everything food-wise. The average cost of food in Delhi varies from ₹ 150-7000.
The cost of food in Delhi varies from one to another. If you are looking for cheap fast food then you have to visit roadside stores, shacks, and small hotels. These places are economical and a great option if you are trying to save a dollar. For more information on the Average Cost of Food in Delhi.
| | |
| --- | --- |
| Famous Food Locations | Average Cost for Two (in ₹) |
| Khan Chacha ke Kebabs | ₹ 800-900 |
| Moolchand Parathe Wala | ₹ 350-400 |
| Karim's | ₹ 750-800 |
| Moti Mahal | ₹ 1000-1100 |
| Bukhara, ITC Maurya | ₹ 6500-7000 |
| Haji Noora Nihari | ₹ 200-250 |
| Changezi Chicken | ₹ 500-550 |
| Al Kakori Al Kauser | ₹ 1000-1100 |
| Havemore, Pandara Road | ₹ 2000-2500 |
| Nagaland Food Stall | ₹ 400-500 |
| Bade Mian ki Kheer (Old Kheer Shop) | ₹ 150 |
What are Delhi's famous tourist attractions?
There are numerous tourist attractions in Delhi. Delhi is a hub of tourism and has numerous beautiful historic monuments and modern buildings. Some of Delhi's famous tourist attractions are Qutb Minar, Jama Masjid, Chandni Chowk, Red Fort, India Gate, Lotus Temple, and Rashtrapati Bhavan.
Apart from the monuments, Delhi also has several parks, including Lodi Gardens, Nehru Park, Dilli Haat, and Asiad Village. Delhi is also famous for several religious sites, examples of which are the Anasagar Lake, the Gurudwara Bangla Sahib, and the Jama Masjid.
Several reasons make Delhi a popular tourist destination. Many foreigners come to visit historical and architectural sites in Delhi. Delhi is also known for its diverse cuisines and monuments as well as many festivals.
Places to Visit in Delhi
Delhi is a city of many tourist attractions. Here is the list of some of the famous places to visit in Delhi.
Facts About Delhi
Delhi, officially known as the National Capital Territory of Delhi (NCT)

Delhi is the state and union territory containing New Delhi, the capital of India

Indira Gandhi International Airport is the largest airport in India, located in Delhi. 

The Delhi state government and New Delhi Metropolitan Development corporation are the city's local governments.

We are excited to provide you with a list of famous foods in Delhi.

Delhi's area code starts with the number +91 11.

Delhi, though, has some famous historical sites, such as India Gate, Red Fort, Jama Masjid, and Qutub Minar.

The most famous lake in Delhi is Hauz Khas Lake.

The world-famous university JNU is located in Delhi

Delhi's postal code starts at 110000.

Delhi is known for its delicious paranthas, which come in a wide range of varieties.

Delhi, India's most populous city, is located on the bank of the Yamuna River.
Facts About Delhi Cuisine
Delhi cuisine is the result of multiple cooking styles of the Delhi Peoples originating from different parts of Indian and other countries.

It has a close resemblance to the Mughlai style of cooking.

Delhii cuisine has a wide spectrum of non-vegetarian, vegetarian, and sweet dishes.  

The traditional and the most famous of Delhi are the kebab, nihari, biryani, chicken changezi, bade miyan ke kheer, and many more.

Delhii cuisine has different recipes for different events such as weddings, parties, foods festival, and travel foods.

Parantha and chole-bature are the popular dishes of Delhi.

Best Places to Try the Delhi Street Food are Khan Market, Delhi Haat, Daryaganj, Jama Masjid, Pranthewali Gali, Connaught Place