‍In the world of catering, good food is just one piece of the puzzle when it comes to creating a memorable event. Whether it's a corporate dinner, a wedding reception, or a family reunion, the success of any event ultimately rests on the shoulders of the service staff. After all, it's the service that guests will remember long after the last bite of food has been eaten. Therefore, in this fast-paced and competitive industry, catering companies must prioritise customer service if they want to stand out from the crowd and build a loyal customer base. In this blog, we'll explore why good customer service is crucial to the success of any catering business, and share some tips on how to deliver an exceptional customer experience.
How good customer service can impact your catering business
In the catering industry, customer service can make or break a business, especially in big cities such as London, Bristol, or Manchester. In the case of catering in London, success is dependent on the company's ability to provide high-quality service that exceeds customers' expectations. Customers expect a seamless experience, from the moment they make their booking to the moment they leave the event. A catering company that delivers excellent customer service can expect to see increased customer loyalty, repeat business, and positive word-of-mouth referrals.
On the other hand, poor customer service can have serious negative consequences for a catering business. Customers who receive poor service are less likely to return and more likely to leave negative reviews online. Negative reviews can also severely damage a company's reputation. In addition, customers who have a negative experience are more likely to share it with friends and family, which can further harm a catering company's reputation. Poor customer service can also lead to lost revenue. Customers who receive poor service are less likely to return and spend money on additional services or products. This can have a serious impact on a catering business's bottom line.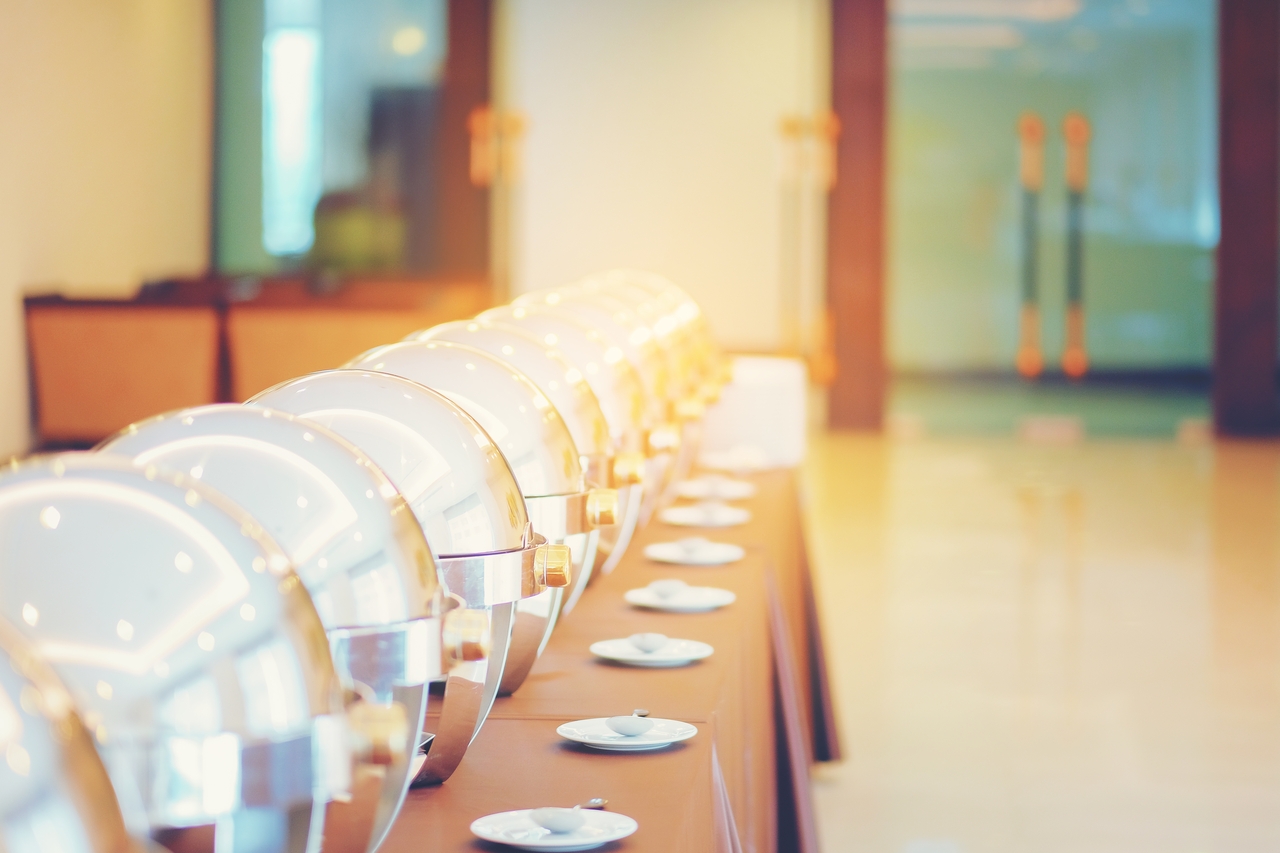 The role of communication in customer service
Communication is key in the catering industry. Good communication can help ensure that customers are happy with their experience and that any issues are addressed promptly. Catering staff should be trained to communicate effectively with customers, from the moment they make their booking to the moment they leave the event. This involves not only listening to customers but also anticipating their needs. Catering staff should be trained to anticipate the needs of customers and provide service that exceeds their expectations, which can include paying attention to details such as dietary requirements, allergies, and other special requests.
A few strategies for improving your customer service
Delivering exceptional customer service in catering or any other industry requires a combination of training, attention to detail, and a customer-first mentality. Here are some strategies that you can use to deliver exceptional customer service:
Hire and train staff appropriately: When hiring, it's a good idea to look for applicants who are friendly, professional, and customer-focused. Staff should also be trained in customer service best practices, including how to communicate effectively with customers, anticipate their needs, and handle complaints and issues promptly.
Attention to detail: Catering staff should also pay attention to detail and anticipate the needs of different customers to ensure that they have a positive experience.
Be responsive: Customers want prompt and effective responses to any issues or complaints. Your catering staff should be trained to handle complaints and issues quickly and professionally, as well as to communicate with customers throughout the process.
Improve on feedback: Catering companies should also continuously assess their customer service efforts and look for ways to improve. This includes soliciting feedback from customers, analysing customer reviews, and implementing changes based on customer feedback.
Training and development of staff for excellence
Delivering exceptional customer service requires a team effort. As a result, catering companies should invest in their employees' training and development to ensure that they have the skills and knowledge required to provide excellent service. This includes training in customer service best practices, communication skills, and problem-solving skills. In addition to training, catering companies should also provide ongoing development opportunities for their staff, which can include opportunities for feedback and coaching as well as opportunities for career growth and advancement.
As the catering industry continues to evolve, it's clear that customer service will play an increasingly important role in the success of catering or any other business. By investing in the training and development of their staff, catering companies can build a loyal customer base and thrive in a competitive market.