Saffron is one of the costliest spices in the world and its Kashmiri variant, the "Kashmiri Saffron" is the most expensive spice in the world. This variety is native to India and Pakistan that is rich in aroma and flavor. The spice originates from a flower called crocus sativus —commonly known as the "saffron crocus."
Saffron which is also known as Crocus Sativus L. has been used as a medicinal plant in Ayurveda and naturopathy. The term saffron is derived from the Arabic word "Za'faran" which means "yellow". (1)
It is believed that this miraculous spice was first grown in Greece and today crocus sativus is grown in Iran, India, Greece, and Morocco. While small-scale production of saffron flowers exists in the U.S.
What is saffron 
crocus
?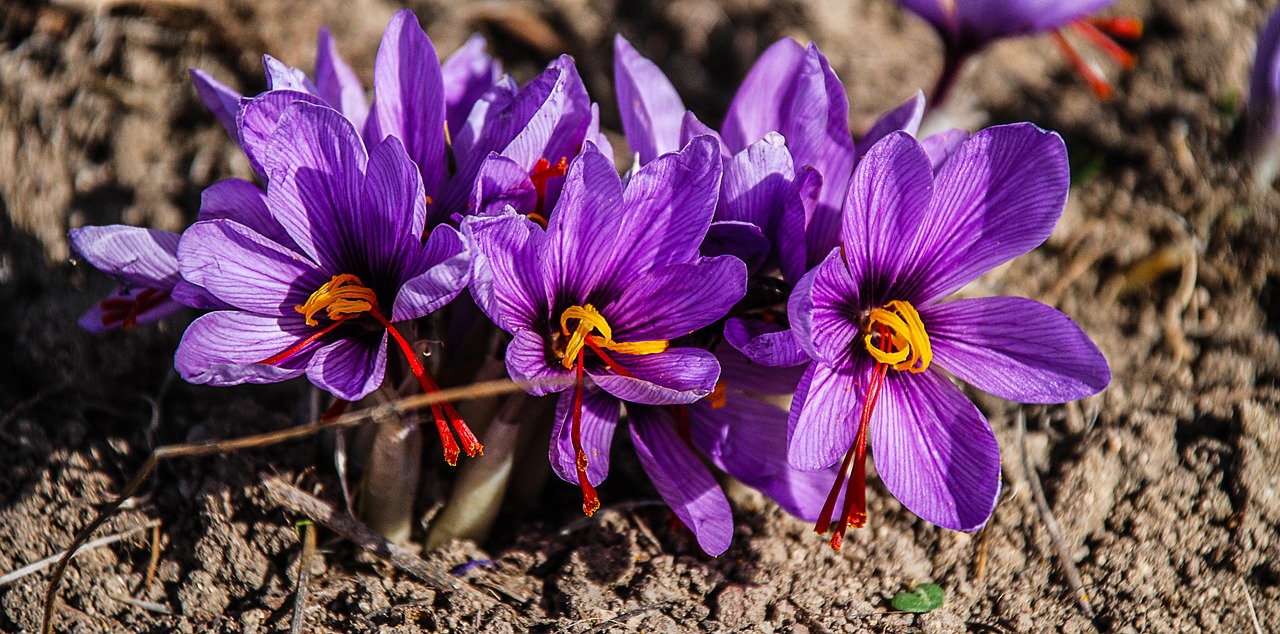 Saffron is extracted as the stigmas of the saffron flower which is native to tropical and subtropical regions. It is widely cultivated in Iran, Afghanistan, Turkey, the Mediterranean region, and India (Jammu & Kashmir). (2, 3)
The highest quality of saffron is the upper part of the stigma, while poor quality is derived from the lower part of the stigma. Each flower produces only three threads (stigmas) of saffron, and it blooms for only one week each year.
crocus sativus also known as the saffron must be harvested by hand in the mid-morning to protect the saffron crocus stigma.
Due to its high demand, there are several varieties of cheap and fraudulent saffron available in the market.
However, the saffron produced by India is of the highest quality and most expensive among other varieties. Saffron is the most expensive spice across the world where 1 kg of it can cost you nearly 10,000 USD. (4)
Health benefits of Kashmiri Saffron (
crocus sativus)
?
More than 150 compounds are present in the stigma of saffron which includes major components like crocin, picrocrocin, and safranal. Due to its richness in varieties of compounds, it has been observed to be helpful in varieties of health conditions. (2, 3)
Saffron has been effective in the treatment of CVD, hypertension, metabolic disorders, dysmenorrhea, and cognitive impairments. In addition to this, it also has anti-inflammatory, anti-atherosclerotic, antigenotoxic, and cytotoxic properties. (2, 3)
Research shows you can prevent, halt, and even reverse type 2 diabetes with a proper diet and lifestyle.
A study for the effectiveness of saffron in the treatment of neurological disorders (2, 3) is in progress.
Here is a list of health benefits of consuming saffron.
Protects Against CVD (

4

, 

5

)
Cardiovascular diseases are the major cause of death across the globe. In 2015, the death caused by CVD was around 17.7 million which accounts for 31% of death across the world.
The major risk factor of CVD includes overweight, obesity, hypertension, high blood pressure, hyperlipidemia, metabolic disorders, and diabetes. Over and above the genetic causes can't be ruled out.
In recent studies carried out In-Vitro and Vivo found out the consumption of saffron extract helps in protection through modulation of oxidative stress, calcium artery-blocking effects, hypotensive and hypolipidemia properties.
Protects Against Cancer (

1

, 

4

, 

6

)
Saffron or crocus sativus is known to have rich in antioxidants which helps in removing chronic oxidative from the body otherwise it may cause several diseases such as cancer.
It is also a rich source of carotenoids which is known to have anti-cancer properties which help the body to fight against the onset of cancer.
In-Vitro studies suggest that saffron extracts are effective in eliminating colon cancer cells at the same time keeping the healthy cells untouched.
The main oxidant presents in the saffron is crocin which is sensitive to chemotherapy. People who consumed saffron during their therapy had better results than placebo.
Antioxidants (

2

, 

3

, 

4

)
Saffron contains antioxidants such as crocin, picrocrocin and safranal, and kaempferol. Whereas the first three are present in the stigma while the latter one is in the flower petal.
Crocin and Picrocrocin are the important carotenoids that give saffron a unique color. Both compounds have anti-depressants and anti-inflammatory properties that protect brain cell damage and improves metabolism and results in weight loss.
Safranal gives saffron the rich color, taste, and aroma, which made it unique ingredients in the royal cuisines of royals. Saffron in dishes is a representation of royal treatment.
The compound kaempferol has been linked to anti-depressant, anti-cancer, and anti-inflammatory properties.
Antidepressant(

2

, 

3

, 

4

)
The crocin and kaempferol present in the saffron have shown positive effects as an antidepressant as these compounds increase the mobility of the subjects both in the laboratory and clinical studies.
The saffron supplementation was able to improve the mood of the group of people than the others who didn't have access to saffron. However, the effects of saffron petals were moderate in improving the mood.
Short-term administration of saffron (30 mg/day) to patients having major depressive disorder (MDD) has the same effect as the anti-depressant medicine fluoxetine (40 mg/day).
However, some mild side effects were observed which suggests further investigation in this field.
Relieving symptoms of premenstrual syndrome (PMS) (

2

, 

3

)
In traditional medicine such as Ayurveda, saffron has been used as an herbal sedative, antispasmodic, aphrodisiac, diaphoretic, expectorant, stimulant, stomachic, anticatarrhal, eupeptic, gingival sedative, and emmenagogue.
Experimental studies have shown that saffron is effective in relieving premenstrual syndrome (PMS) related symptoms. After the administration of saffron, its effect was seen in cycles of 3 and 4 in the Total Premenstrual Daily Symptoms and Hamilton Depression Rating Scale which validates the efficacy of C. Sativus in the treatment of PMS.
Aphrodisiac Properties (

1

, 

2

, 

3

, 

4

, 

6

)
Traditionally, crocus sativus or saffron threads have been used in the treatment of many disorders which also includes its aphrodisiac properties. It is effective in increasing libido.
Due to its antidepressant and aphrodisiac properties, C. sativus is found to be very effective in people having antidepressant erectile dysfunction. It is also known to increase sexual vitality in couples.
For instance, taking 30 mg of saffron daily over four weeks significantly improved erectile function over placebo in men.
In Indian marriage, there is a tradition for newly married couples to drink saffron milk on their first night. It is believed that consumption may help in improving the mood of the couple and increases their sexual vitality and experience.
Prevents Neurodegenerative Disorders (

2

, 

3

)
The miraculous effects of saffron against neurodegenerative disorders such as Alzheimer's and Parkinson's disease are under study.
Administration of saffron 30 mg/day (15 mg twice daily) has the same effect as the donepezil for the treatment of mild to moderate Alzheimer's diseases with similar side effects except vomiting.
Saffron appears to improve eyesight in adults with AMD and protect against free radical damage.
Anti-Convulsant (

2

, 

3

)
In Iranian folk medicine and Indian Ayurveda medicine, saffron has been used anticonvulsant herb. The experimental studies show similar effects on the rats however more studies are required to establish its effects on human beings.
Are saffron threads safe? (

4

)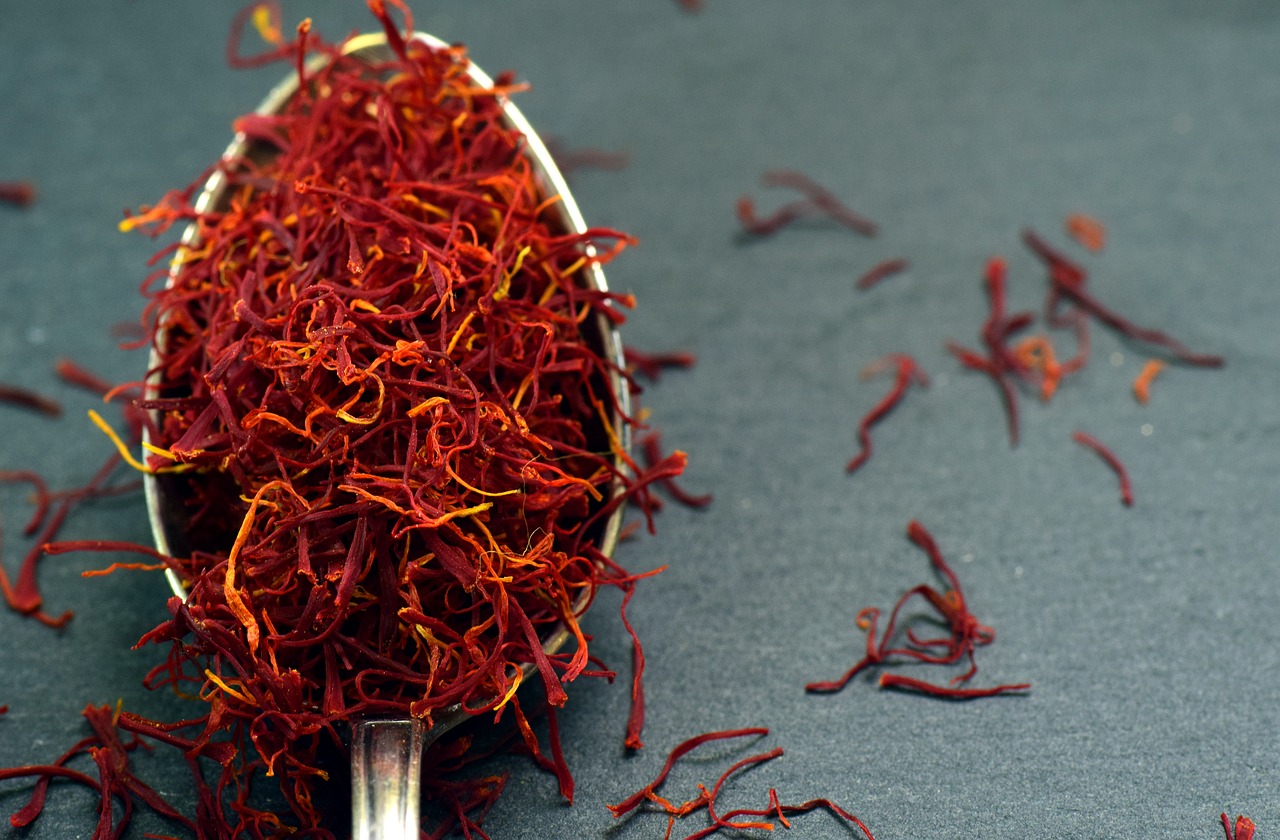 Besides the various benefits of saffron threads, here are some of the side effects of saffron.
The daily intake of 1.5 grams of saffron stigma may not have any side effects
The daily consumption of more than 5 grams of saffron crocus may be toxic
Pregnant women should avoid high doses of saffron extract as it may cause miscarriage
It can be observed that the side effects are associated with heavy dosages of saffron crocus intake. To avoid these effects people should use a controlled amount of saffron in their diet.
Frequently Asked Questions
What are the uses of saffron in cooking?
Answer: Saffron crocus is used in cooking for its deep, bitter/savory taste and aroma. It's also used as a seasoning for seafood dishes and curries.
Crocus sativus most famous attribute is that it gives food somewhere between a honey-ish, buttery taste without the sweetness. So it's often used to counteract sweet chocolates and even ice cream! It can be sprinkled on all sorts of dinners (especially seafood), desserts, and on soups – best when steeped with other herbs like thyme or rosemary in white wine or water first before adding more spices. When cooking with saffron cooks should remember three things – buy good quality pure saffron threads not powder; use small amounts because a large amount of them can make food too earth.
What are the different ways to use spice in cooking? 
Answer: Saffron is a spice that can add a delicate flavor, aroma, and yellow color to certain dishes. It's especially good for chicken, seafood, or egg dishes. The best way to use it is in the form of threads rather than powder or ground because then you can get all of its beautifully red-hued juice out and onto your dish. Just cut off one thread at a time, pinch, and then use as needed.
Where does it come from, and what is its history/background? 
Answer: Saffron is derived from the stylized stigma of a saffron crocus plant that has been dried & ground. Saffrons' plant can in fact be found in Greece, Iran, and Sicily. Saffron's cultivation dates back to at least 5000 BCE when it was first cultivated by prehistoric Greeks, Afghans, Indians & Iranians who valued its ability as an easy aura-cleanser and appetite stimulant for both humans and animals alike.
What are some other ingredients that are often paired with saffron?
Answer: For a non-spicy touch, fresh fruit such as blueberries. For those wanting to make more of a meal out of it, some eggs and flour go well with the saffron in dishes like crêpes. And for something sweet and savory at the same time, nougat or chopped almonds help make this spice into an indulgent treat! Though saffron is most often paired with either rice or shaved ice rather than bread.
What are some traditional dishes that use saffron in their recipes?
Answer: Saffron is a spice that's made from the stamens of crocuses, and it's used in many dishes. It often has a rich taste due to its flavor being masked by strong ingredients already in traditional dishes like curries.
The curry tastes so amazing thanks to saffron! It may be hard to recognize the saffron on its own because it typically gets mixed into other ingredients for those bold flavors. Check out some recipes with saffron below to see why this spice is such an essential part of cooking!
Do you know Zaffran is also known as saffron?
Answer: You are correct. I did know. Thank you for mentioning it so now I can better answer your request for a more detailed explanation on this topic.
Zaffran is also known as saffron because the two words share an origin in Persian "zafra". Another way to describe Zaffran and saffron would be to say they're synonyms, but they should not be referred to as being interchangeable because they are different species of the genus Crocus with a single corm or bulb producing only one flower each and thus crocus sativus which produces purple-blue flowers stands separate from C. zeylanicus zafira which produces red-colored flowers; both originate in Persia and have been long cultivated throughout.
How does one harvest saffron?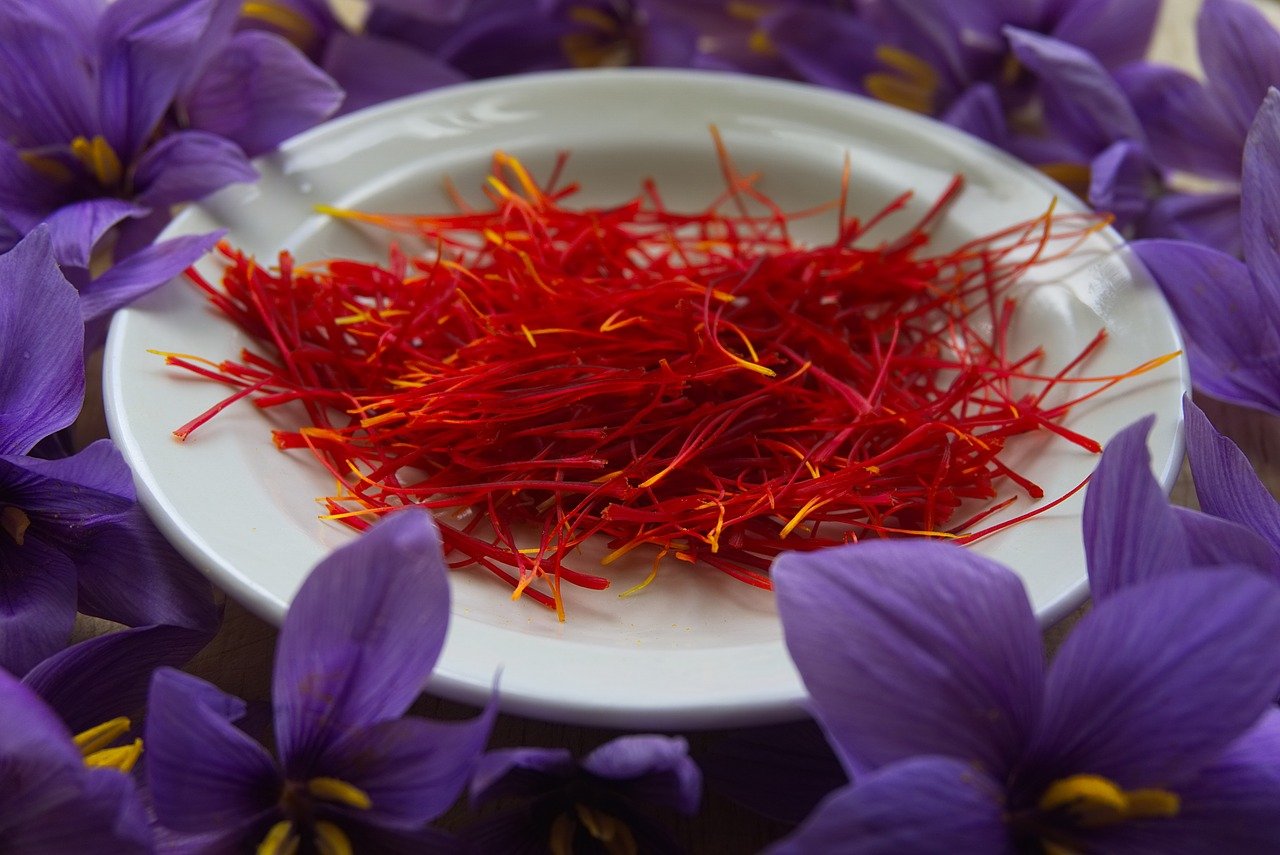 Answer: Harvesting saffron requires a complex process that lasts from September to the end of October, in which 250,000 blossoms are picked every day. If it weren't for the intricate Arabic technique that triggers the production of stigmas and pistils, there would be no way to gather this precious spice.
The traditional method originated in Ancient Greece and is called the 'wet' harvest. In this technique, the flowers of the crocus sativus plant are picked by hand. This allows for greater control over every stage of production, including maximizing the length of time a flower will produce thread and minimizing contact between flowers to keep them from dispersing their weight-bearing stigmas to other flowers on top – which would otherwise lead to a much more expensive extraneous product that has none of the flavor or aroma that distinguishes dry saffron. 
This process typically lasts about five days each season per hectare due to frequent rainfall in the region.
What are the best ways to harvest saffron?
Answer: Harvesting true saffron is tricky–it only blooms for a brief moment in the autumn and its delicate flowers don't last long, so it requires harvesting at precisely the right time.
It's important to harvest at precisely the "right" time because you must prevent contact with sunlight or water after picking, as this would cause a chemical reaction that will make it degrade quickly. This being said, there is no real consensus among experts on when to harvest from plant to plant—some say pick early morning, some say late afternoon. Rainy weather may also affect ideal harvesting times so it's best to know your climate conditions beforehand if you're planning on yielding saffrons any time soon.
How do you clean and process a harvested saffron flower? 
Answer: Simply wash the flower in a bowl of cold water, and use your fingers to rub off the dirt and pollen until the water doesn't turn anymore. Drain and repeat with fresh cold water at least twice more.
The best saffron needs laborious hand processing so it's worth investing a couple of minutes to maximize the number of stamens you have. The best time to harvest is when only about 10% of flowers are open–they'll last way longer. And just like other foodstuffs–store it away from light, heat, air, and moisture! Keep it wrapped tightly in plastic wrap or an old nylon stocking punched with holes for ventilation (yup, that's what I do).
How has there been an increase in adulterated natural products? 
Answer: A lack of regulatory accountability due to inadequate funding and enforcement by the FDA has created a perfect storm – customers are tricked into buying products they believe are natural, but in reality, are not.
1) The word "natural" is unregulated. That means companies can include it on their packaging with no boundaries on how they use it.
2) Companies can put anything up for sale without being inspected by the FDA because they're considered small businesses. This includes bakery goods, dog treats, and even dietary supplements! 
3) While this seems like something the government should do something about, there hasn't been enough public pressure to push for changes yet. And your congressman won't help you either – have you tried asking him?
Summary
The traditional uses in different medicine and modern experimental studies in In-Vitro and Vivo suggest the efficacy of saffron in the treatment of varieties of health conditions that may otherwise be thought to be untreatable. It does have several health benefits along with some side effects associated with a large daily intake. Due to its versatility of use, it is considered the most expensive spice in the world. "Eat Healthily, Stay Healthy".